In 2017-2018, I was sponsored by World Learning and the US State Department in the Fulbright Specialist Program in Liberia. Wow–A lot of work but so well worth it. We worked with New Sight Eye Center in Paynesville to develop a retina curriculum as part of their certification for ophthalmic nurses. The former President of Liberia, Madame Ellen Johnson Sirleaf, dedicated this eye clinic the prior year and hailed Robert Dolo, cataract surgeon as the "new Liberian."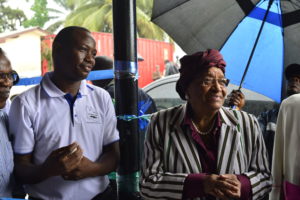 Robert is a visionary and has invested personally in building a training center. Do you know a little geography and world history? Liberia has a United States connection. Liberia has survived 14 years of civil war and then an Ebola epidemic which decimated West Africa in 2014.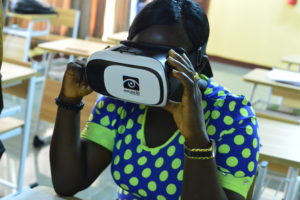 I was most impacted as a health care professional realizing that between the three countries: Liberia, Sierra Leone and Guinea, 805 health care providers were infected and over 500 health care providers died. Most of us don't worry about access to a physician but in Sub-Saharan Africa, access to healthcare is often limited. The Ebola Epidemic decimated health care providers. Ophthalmologists are medical doctors who specialize in treating and surgery. In many countries of the world, primary eye care is performed by ophthalmic nurses and physician assistants.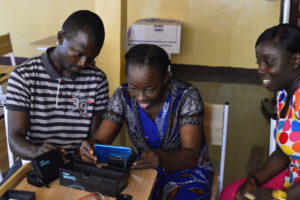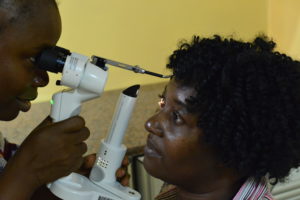 Cataract surgery is performed by well trained technical professionals who are not medical doctors because there is such a vast shortage of ophthalmologists.
What do Scottsdale, Arizona and Liberia have in common besides being HOT? We built our Global Retina Institute to house a simulation center to use advanced technology to train eye care professionals around the world. Stay tuned…
We published a story about our work in Retina Today as Mountains to Climb. We are also using what we learned to help develop new tools for training all levels of eye care professionals.  Dr. Ross also teaches global health at the University of Arizona College of Medicine-Phoenix.